About "Blyskawica"
About Błyskawica company
The manufacturing shop BŁYSKAWICA was established in 1983. The company has been specializing in production of lightning protection equipment for over 30 years, constantly making improvements to its products. It is located in the south-west of Poland, in the province of Lower Silesia.
The plant has a large distribution network for its products throughout the country. This brochure edition has been prepared to further promote our products on the Polish market, withthe hope that designers and contractors of power networks will notice a very important problem related to external lightning protection, whose target during a lightning is to intercept lightning-produced current and transfer it into the ground without any damage to the protected facility and in a way that is safe for the people staying in the danger zone. Using the products by the manufacturing shop BŁYSKAWICA, combined with the elements of the internal lightning – and surge protection, you can effectively protect all kinds of facilities from the effects of lightning-produced current.
In order to increase the clarity within the brochure, the products are organized according to the symbols. We assume the following product designations:
– ZZ – bendable clip
– ZS – bolt clip
– OC -zinc-electroplating or hot-dip galvanizing
– CU -made of copper
– MP -powder-coated (RAL colors)
– TW – plastic (brown or black). We provide the dimensions of our products in the following order: (L,H,S)
– L – length, H – height, S -width.
Example places where our products have been used:
PKSOlawa
churches: Jelcz – Laskowice Olawa
single-family houses and many others
the Gillette factory in Lodz
Repair Shipyard in Gdansk
an Orphanage in Warsaw
LIDL supermarkets
NETTO supermarket
Park Hotel in Rzepin
AQUAPARK in Jarosławiec
Shopping Malls in Kluczbork and Kedzierzyn-Kozle
SKY TOWER in Wroclaw
Wroclaw Medical University
and other churches and historical buildings in the entire country.
BŁYSKAWICA Sp. j., tel./fax (071) 313-39-03, 55-200 Oława, Ścinawa Polska 76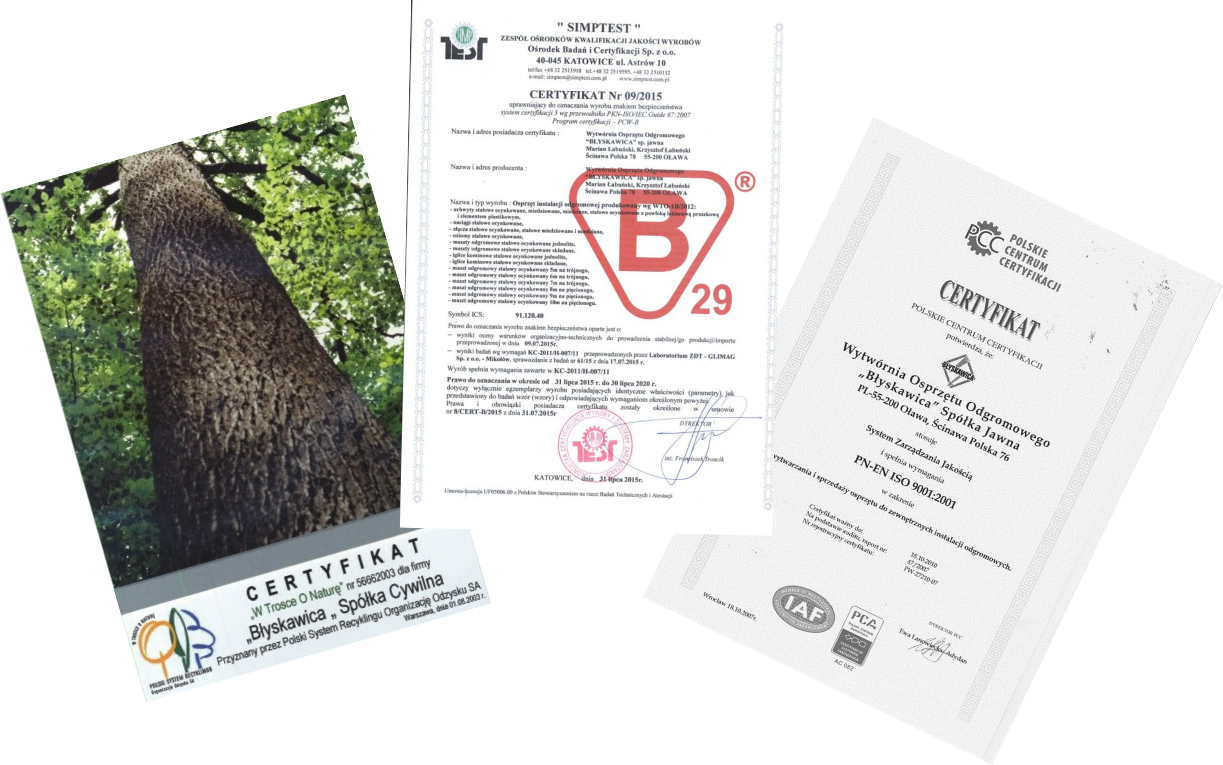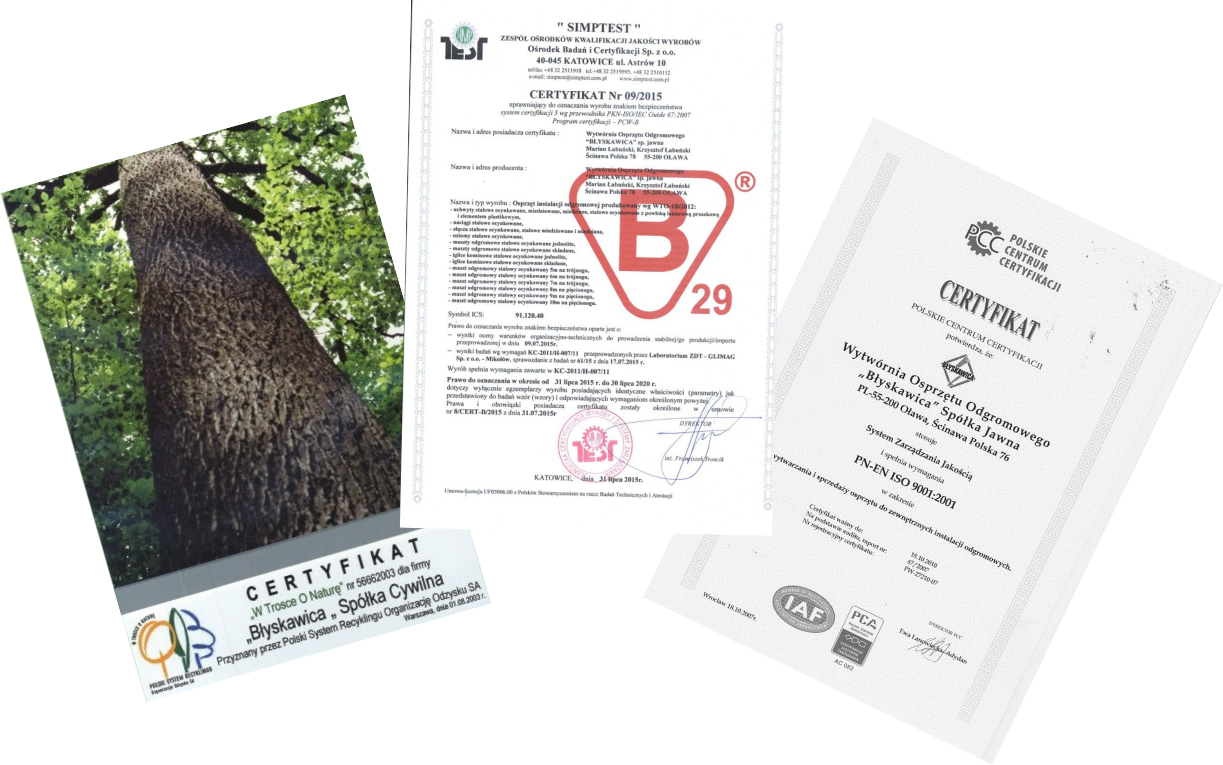 Certificates / Research / Warranty